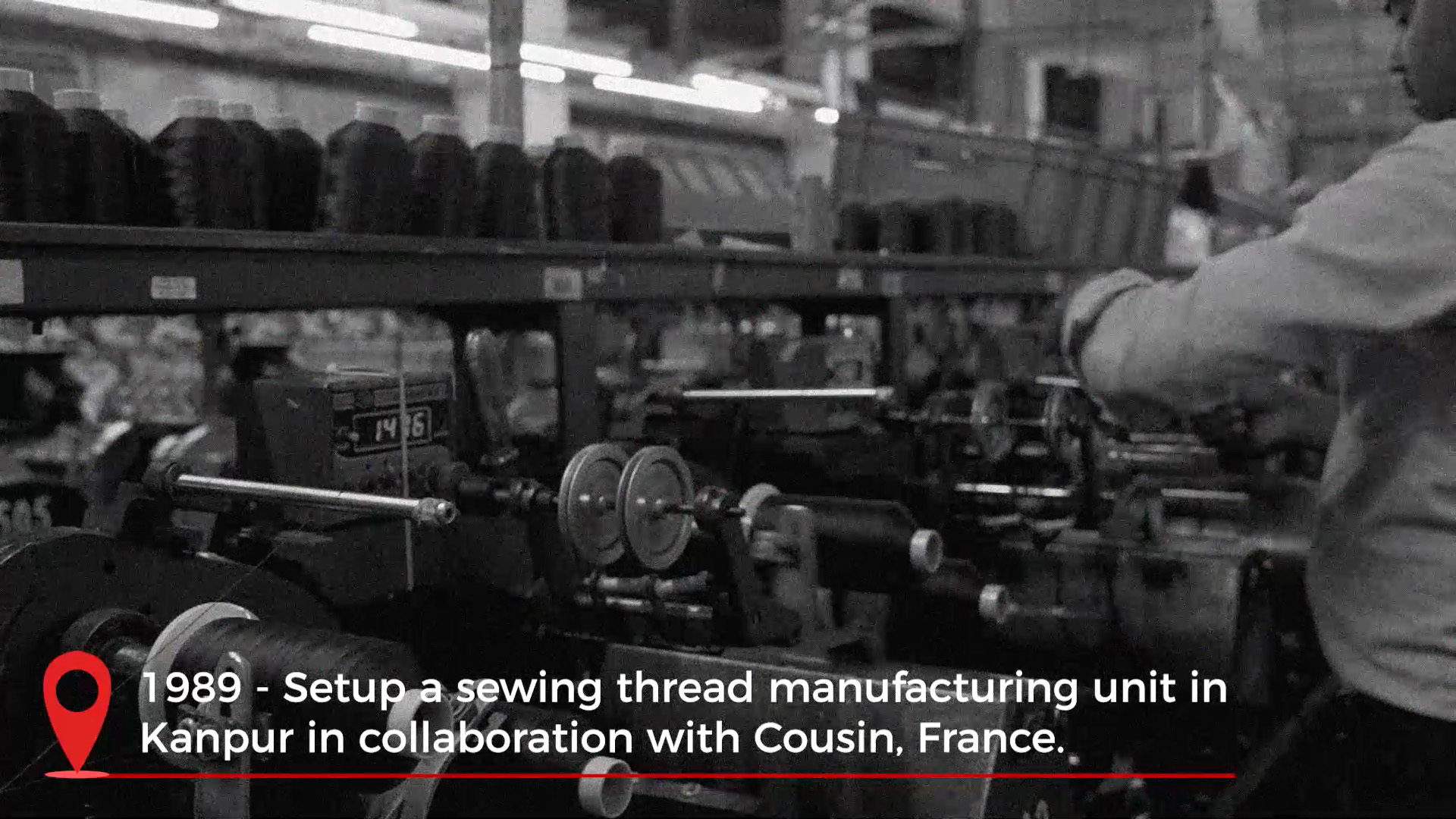 TIL's most modern synthetic Sewing Thread Plants are situated at Kanpur, North India and Bangalore, South India. Being India's only SATRA Qi mark certified Company, we deliver threads with the true stamp of International quality.
To produce world class thread we blend the finest raw materials available in the world. The yarn is procured from companies like SANS and DuPont.
Chemicals and dyes from companies like BASF, Bayer and Clairant.
Threads (India) Limited is a part of Lohia Group. Lohia Group is a well established industrial and manufacturing conglomerate, known all over the world, for their modern technical knowhow and quality products.
The core competence of Threads India Limited lies in producing threads of International Standards, which is done in compliance with Advanced European Technology. The advanced technological know how originally sourced from Cousin Freres S.A. of France supports our endeavor to offer world class threads to the global market.
1989
Kanpur :- Started as Sewing thread Manufacturer unit In collaboration with Cousin, France. First to introduce High Quality Filament sewing threads in India.
1995
Introduced Bonded Sewing threads for the first time in the Indian market.
2001
Expanded Our Wings to the Global market. Got SATRA Qi and ISO Certification to meet International Standards.
2007
Bangalore :- Started Another State of the Art Plant in to meet and keep up with the Growing Demands.
2012
Became the leading 100% Indian own sewing threads manufacturer.
2017
Bought Israel Processing CO. ltd with a Vision to further expand global foot print.
2020
Became a prominent exporter of Sewing Threads to 50+ Countries.
Threads India inspires and equips people to accelerate sustainable practices in the threads value chain. We focus on minimizing the harmful impacts of the global textile industry and maximizing its positive effects.
For more information on our Network